Seite 1 von 12
Why and how we have built a DIY watermaker
We wanted a watermaker. I made my own and started with a Kärcher Pressure Washer for about 80 USD. Here you find the all the details that you are usually not told until you make your own mistakes. For about 1,000 to 1,500 USD you get a working system.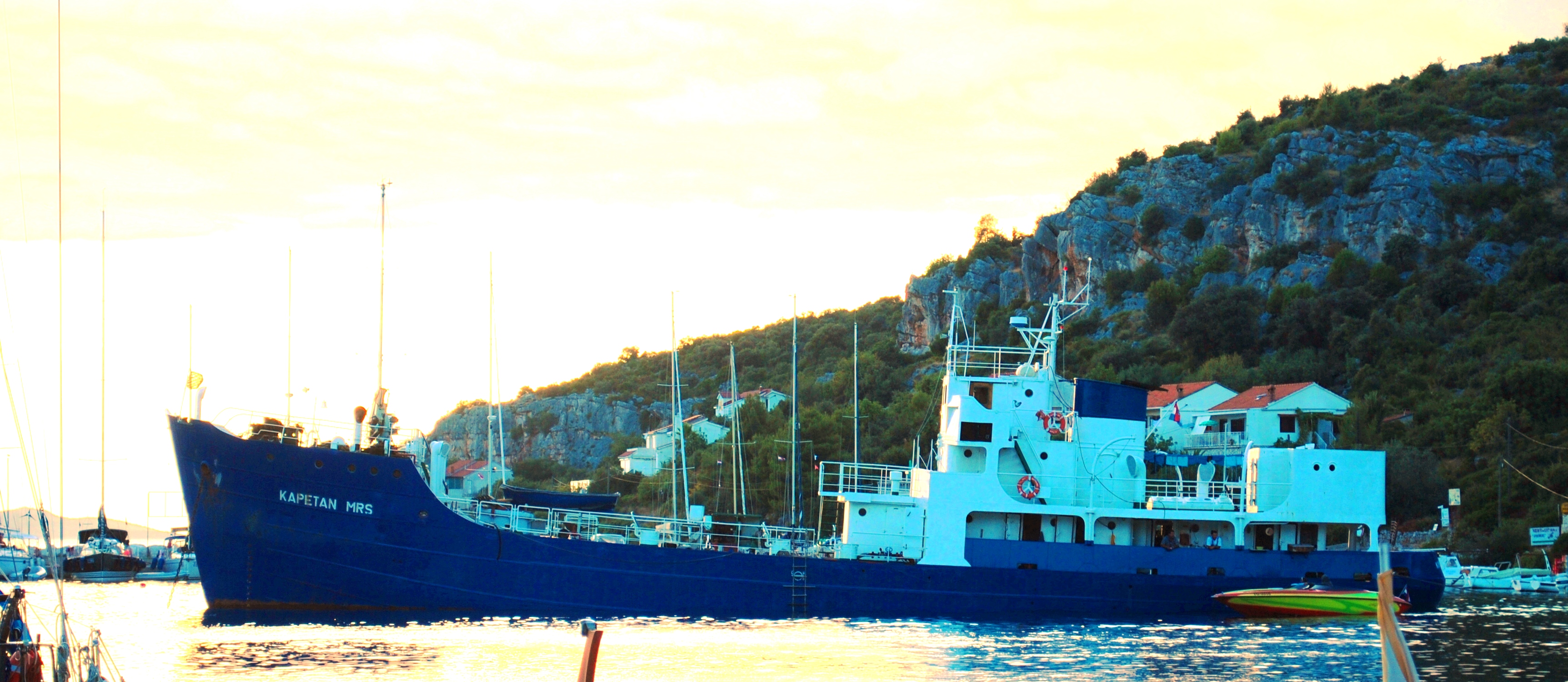 The KAPETAN MRS is one of the water tankers that bring potable water to the Croatian islands. Mediterranean climate and karst geology make most of the islands dry.
We need water.
During summer, we spend 6 to 8 weeks on the Adriatic. Anyone who has three kids knows that 65 liters (17 US gall.) of fresh water is practically nothing. It lasts for 24 hours, if you take care maybe 48 hours. When you need water assumingly you would simply go alongside somewhere and top up your water tank. Not so on the Adriatic: The islands there are short of water anyway, due to the climate. Furthermore, there are water taps not in every harbor at the pier. If there are any, you need the right adaptor and an endless hose. If you have all this, it is not yet sure that the water is on when you are there or that there is any vacant berth close enough to the very few taps or that the existing tap is unlocked and you need to find someone with a key. And finally, if you have this all, you will be charged ridiculous high prices. In marinas, the situation is of course better - and they charge you even more. This however is totally understandable as there are thousands of boats during summer, and all of them need water ...
Usually you get water more easily when you are at the gas station bunkering diesel, but we only need diesel about every 10 days.
Thus, our strategy for water supply was: take a 25-liter canister (6 gall.) when going out for dinner and carry it back to the dinghy, with your arms getting longer and longer. To cut it short: Water turned out to be a major problem for showering and doing minor laundry.
We do not stay in marinas for overnight but prefer remote and picturesque anchor bays. Lying at anchor we talked to other boaters how they managed this challenge. There solutions were straightforward: much bigger tanks (no option for us), no kids (ha-ha!), or – a watermaker on board!
Watermaker turned out to be a magic word. I had heard about it before but no clear idea how it works exactly, nor how much this would cost. Those boaters who had one told us: take into consideration some 3 to 5 thousand Euro (4 to 6 thousand USD). Before the dream was really dreamt it started to vanish.
Back home by the end of summer I started to google around. After a few days, I understood that one could build a DIY model for around 2000 EUR / 2500 USD. This sounded also very much, it was, however, within what we were willing to invest for fresh water available when and where we'd like. At the end, it turned out to be even less.
How does it work - in two sentences?
Reverse Osmosis: Seawater is pumped through a membrane at high pressure (55 bar / 800 psi). You get 20% fresh water, 80% goes overboard again as brine.