General issues about Albin Boats.
Details

Kategorie: Albin Marin
As far as I understood from various Kristinehamn local newspapers, Lars Larsson, the owner of Albin Marin at the time the Albin 25 was developed, deceased in January, 2010, at age 86.
Thus after Per Brohäll, who died in 1989, another major contributor to the Albin Motor Cruiser, passed away.
In 2000 there was a festschrift published (in Swedish, of course): 100 ys Anniversary of Albin in Kristinehamn. Though in Swedish, you may find valuable information and interesting photos.
The Albin works had been founded by Lars Albin Larsson (1867-1933). His son Erik Larsson (1889-1959) took over in 1933. One of his sons - Lars Larsson - founded Albin Marin.
Details

Kategorie: Albin Marin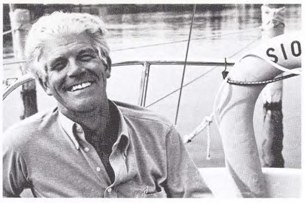 Certainly, you have read the Albin 25-Manual. So, you know Per Brohäll as the one who wrote it and the one who designed our motor cruiser for Albin Marin in Sweden, Here some more facts about him.